Mission Statement
"Our experience in the field, commitment to servicing our clients, and our strong desire to
make our designs and installations aesthetically pleasing has set us apart in this blossoming
industry. Customer satisfaction is, and always will be our focal point."
Company Overview
Since initially launching in early 2002, that has been our mission statement. It was developed with a goal in mind that we are second to none in our field. Our staff is chosen from the most experienced and capable of technicians, installers and project managers. As we grow, we select personnel who will provide just the right resources to keep our 'Mission Statement' a viable focus.
We pride ourselves on our craftsmanship and our professionalism. Although we work in a vast variety of challenging environments, we take care to enhance every job by carefully planning each project to reflect our concern for safety, aesthetics and up-to-the-minute technology.
Wescomm Technologies
Wescomm Technologies has evolved into one of the most innovative and visionary custom installation firms. If you've strolled through a local shopping mall, enjoyed fine dining at local restaurant, or even visited any random business be it a bank, coffee shop or city office, you likely have seen our work without even realizing it. We believe that excellent work is invisible; mediocre work is evident.
The Executive
Wesley Kasperski
President / CEO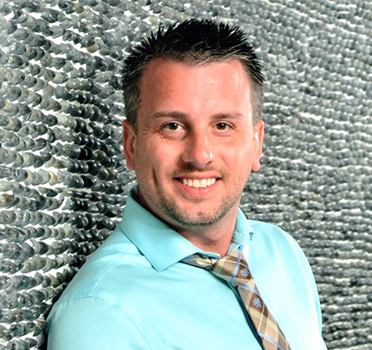 Wescomm Technologies was more a destiny than a career choice for President Wesley Kasperski " I remember taking apart toys as a kid to see how they worked", Kasperski recalls. " And when I got my first car, I was more fascinated with installing the sound system than actually driving it!" At just age 15 he purchased his first car, he was too young to drive the car, but was intrigued on getting the sound system installed…which he did.
He spent 2 years on this "labor of love," and it paid off incredibly. Wes came in 3rd place in the local IASCA competition (International Auto Sound Challenge Association), and later came in 4th at the international finals at Cobo Hall with over 500 entrants. With the confidence of beating out professional, more experienced installers, including dealers who specialized in installation, "the fuse had been lit." At just 21 years old, he was considered one of the top fifty installers nationwide.
From there, Wes had a meteoric rise in the installation industry, first as a car audio installer for CarTunes, then transitioning to a service technician for Verizon Wireless (formally AirTouch Cellular), where he was frequently called on to troubleshoot the most vexing cellular phone problems, which he did with ease. He further diversified his skills at a satellite installation company specializing in high security credit card processing. Each of these positions required intense training and ongoing learning, new equipment and new technology. This trilogy of industries has provided him the experience to solve virtually any installation challenge, which led to the company motto, "Where there's a will, there's a way, there's a Wescomm!"
Why We Have Grown So Quickly
In a word: referrals. Since 2002 we have not spent a single dollar on advertising — all of our work has come from glowing referrals from former clients. It speaks volumes about a company when you don't search for work, but work finds you. The reason for this is the fail safe quality control measures we implement in every project.
Whether residential or commercial, the finished product is guaranteed to be installed according to customer specifications, perfectly symmetrical, aesthetically pleasing and absolutely seamless to the naked eye.
Unlike competitors, Wescomm requires each technician to submit proper photos to the install manager prior to installation approval. This allows no room for error.
Every Wescomm technician undergoes extensive company training in addition to the training they've already had. This assures you have the best of the best working on your project.
On nearly every project, Wes Kasperski (President and CEO) personally assists with every aspect of the installation process.