Structured Cabling
You never know what the future holds with technology in your home or business.  Twenty years ago our homes and offices had just one telephone line running through it. Now we have multiple cables for intercoms, HD cables, data, fiber optics, security, and camera systems. Now more than ever a structured cabling system is an integral piece of any well-designed network. Here at Wescomm Technologies, we are a "one stop shop" for all of your network infrastructure needs.
We design and build flexible cabling infrastructures nationwide and we specialize in building structured cabling systems that support multiple voice, data, video and multimedia systems from only the top manufacturers in our industry. Many times the decision of finding a cable contractor is left to the general contractor. In some cases, the general contractor may choose to let the project electrician pull all the wire with the thought that it's all just wire.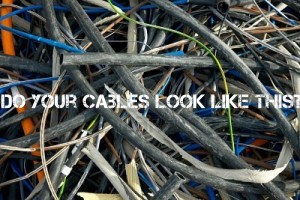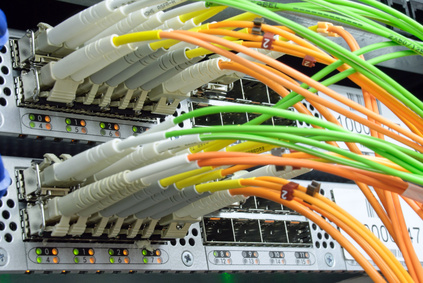 However, that's not the case. Electricians are specialist in their wiring specifications fields and communications companies are specialist in data, telephone and video cabling. The two wiring applications can actually adversely affect the other if not installed properly, causing complicated problems immediately or even later on. These communications problems can cost you, the owner, loss in time and money.
Wescomm Technologies understands the intricacies of even the most complex networking systems. We will help you evaluate, design and install the optimum integrated system to suit your needs.
Get organized today – Call us at 888-793-7266