Commercial Audio/Video
Where multiple plasma or LCD screen or projection systems are needed, such as a sports bar, we will expertly install and integrate/coordinate the units, including any necessary uplinking with cable or satellite companies.
Used primarily in large clubs or mobile concert venues, commercial audio provides high end audio installation where certain aspects are required such as tremendous volume capability and multiple speakers and amplifiers.  Wescomm Technologies will plan, design, install, service and warranty all of our commercial audio systems.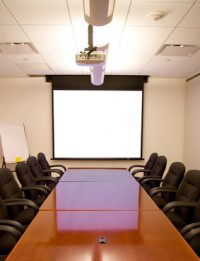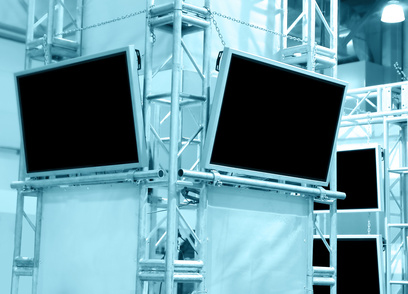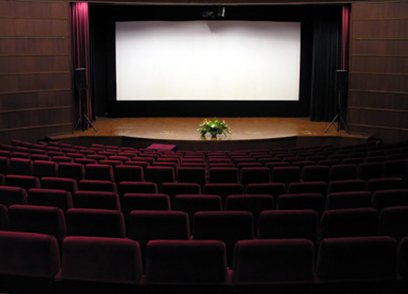 Live Pro Audio – Nightclubs and Concerts
A sound system may be very complex, including hundreds of microphones, complex mixing and signal processing systems, tens of thousands of watts of amplification and multiple loudspeaker arrays all overseen by a team of audio engineers and technicians.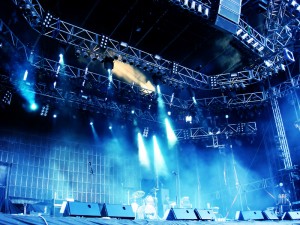 On the other hand, a sound reinforcement system can be as simple as a small PA System in a coffeehouse, consisting of a single microphone connected to a self-powered 100-watt loudspeaker system.  In both cases, these systems reinforce sound to make it louder or distribute it to a wider audience.
Professional Recording Studios
Recording studios generally consist of three rooms: the studio itself, the control room and the machine room.  The control room is where the sound from the studio is recorded and manipulated.  The machine room is where noisier equipment that may interfere with the recording process is kept. Recording studios are carefully designed around the principles of room acoustics to create a set of spaces with the acoustical properties required for recording sound with precision and accuracy.  Our team at Wescomm Technologies can help you create a recording studio that it most efficient for your needs.
Sports Bars & Restaurants
Setting up sound for sports bars and restaurants often poses unique challenges because there are such a large variety of venues, ranging from large restaurants with open spaces to basement pubs with concrete walls.
In some cases it's hard to get a consistent sound for all audience members. For this problem the solution would be to use fill-in speakers to obtain good coverage, using delay equipment to ensure that the audience does not hear the same sound at different times. Wescomm Technologies will design a system where everyone at your establishment can have a conversation while hearing the game without having to shout at the person sitting next to them.